SEE THE MAKING
OF SWAMP KILLER THE SHORT FILM
"Making this film has been one of the best experiences of my life. Going off the grid deep in the Florida Swamps is a treat in itself. Gators, pythons, flying insects the size of a Yorkshire Terrier, airboats, swamp buggies, local legends, and more. It's a different world." 
 - Ram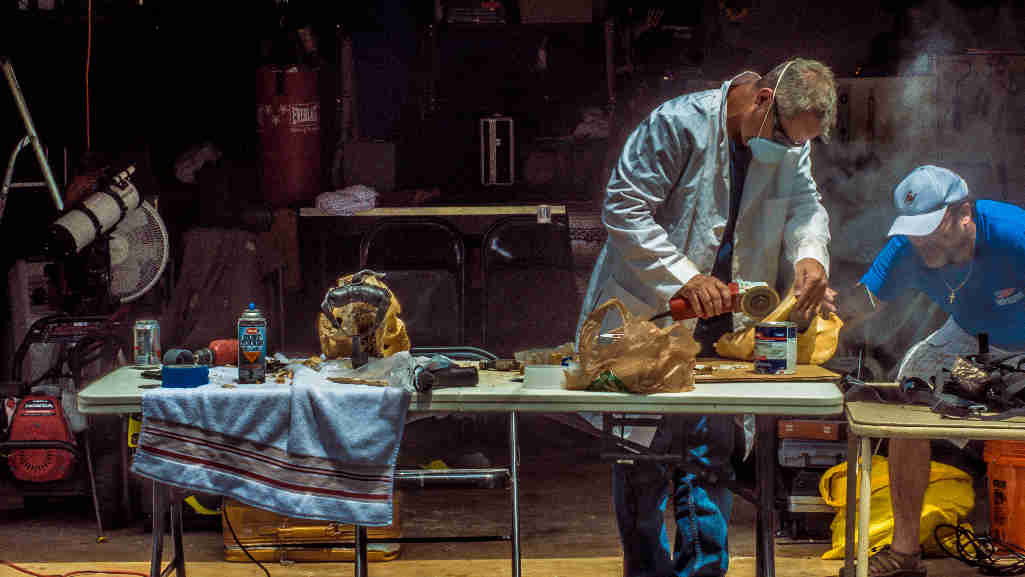 The Creature
It started with an idea. We knew of many legends in the Florida Everglades, many of which are held true by local inhabitants. We thought it'd be cool to have a legendary "SkunkApe" type be parading around in a Wild Hog mask and wreaking havoc. So we bought a real hog skull off of eBay and proceeded to build a mask/helmet out of it. 
The helmet mask was so heavy that the actor could barely move or see out of it. So we had a lighter version built so that he could actually run in it without falling into sawgrass or worse. 
The Locations
The swamps have a vibrancy all their own. Although challenging, each shooting location was a joy to tackle. For anyone thinking of filming here, I highly suggest swamp guides that know the area and what to do when the shit hits the fan. You've got gators, pythons, huge insects, and jittery locals, just to name a few of the more interesting elements. Oh, and don't forget local legend and lore as many here blur the line between myth and reality. Who's the say? Really. 
One funny story - A few of us were filming a scene deep in Big Cypress. I neglected to file a film permit. A tourist drove by and thought our three biker actors shooting fake guns were the real deal. This person freaked and called the rangers. Within minutes a team of highly armed law enforcement swarmed us. This included one helicopter and a half dozen gung-ho guys with assault rifles. I learned my lesson. Film a permit even if in the middle of nowhere!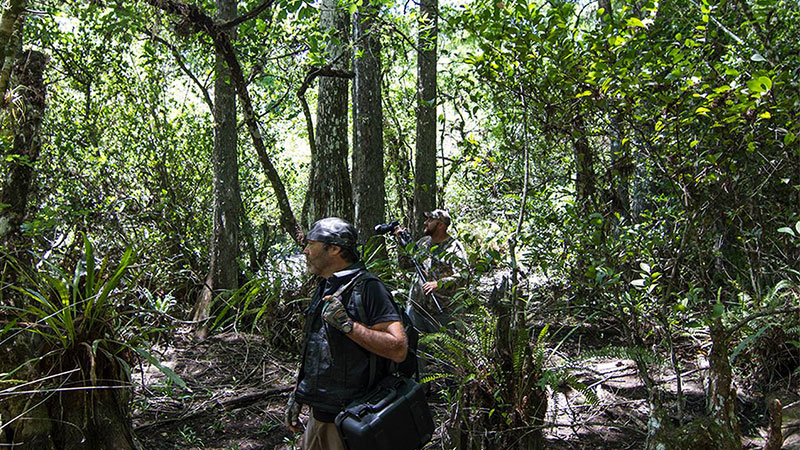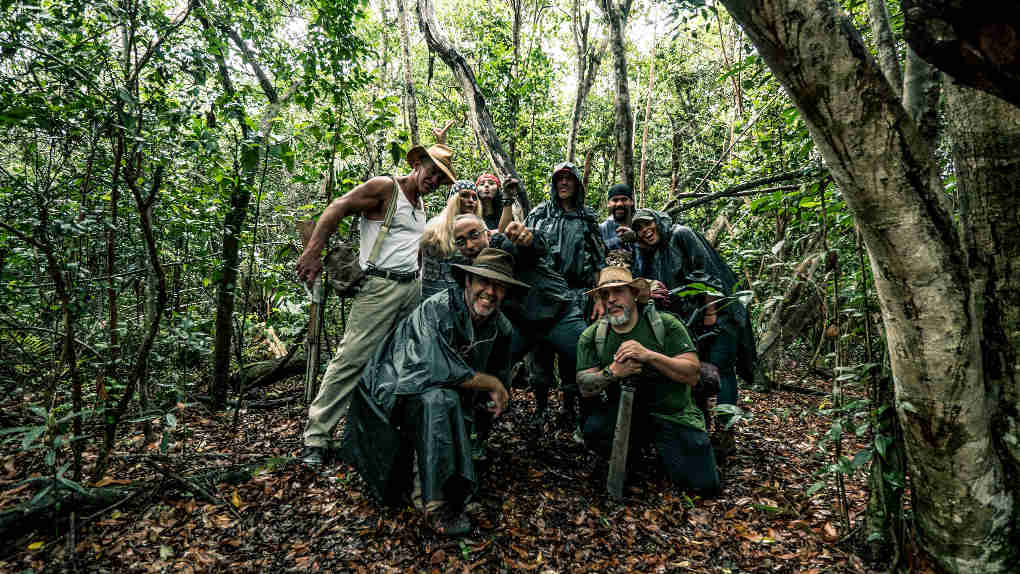 The Cast & Crew
I was blessed with a great bunch of guys and gals that shared my passion for making a really cool grindhouse film deep in the Florida everglades. 
My first rule is always to have fun! The moment we are born we're dealt a death sentence. Until that sentence is fulfilled, you gotta make it count. Don't sweat the small stuff. Create memories. 
And finally, make a great film that we can be proud of! 
The Story
Yes, we gotta have the explosions, the sexy, the mayhem. That's usually what brings people to watch your film. Once in their "seats," I firmly believe you need to captivate your audience with a decent story. You need to entertain. It's a contract each filmmaker has with their audience. 
This is why I spent three days with Linda Seger (one of the industry's original script gurus) in her Colorado Springs home crafting a screenplay. However, because of my failure to raise funding, we're now forced to go in a different direction story-wise. But the principles I learned from Linda will permeate throughout our new storyline. For this short film as well as the feature-length movie that will follow. 
"Get ready for a sexy, creepy, bloody and crazy ride. A visually stunning Horror Film from Director Ram Hernandez."

"Love this trailer... Totally makes you want to see the movie!"

"Craziest Trailer I have seen in this genre, period."

"SWAMP KILLER looks like a lot of fun and certainly something our judges would go to see!"
Some exciting behind the scenes photos.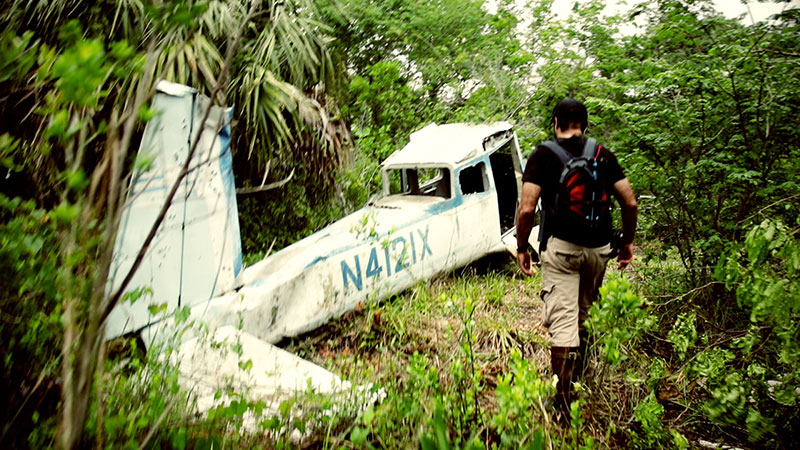 During location scouting (and trying not to get lost) we discovered what appears to be an old, downed drug smuggling plane from the 80s.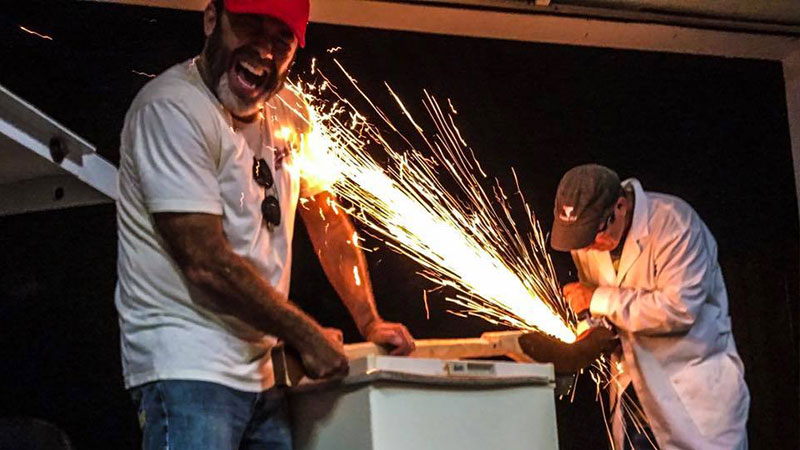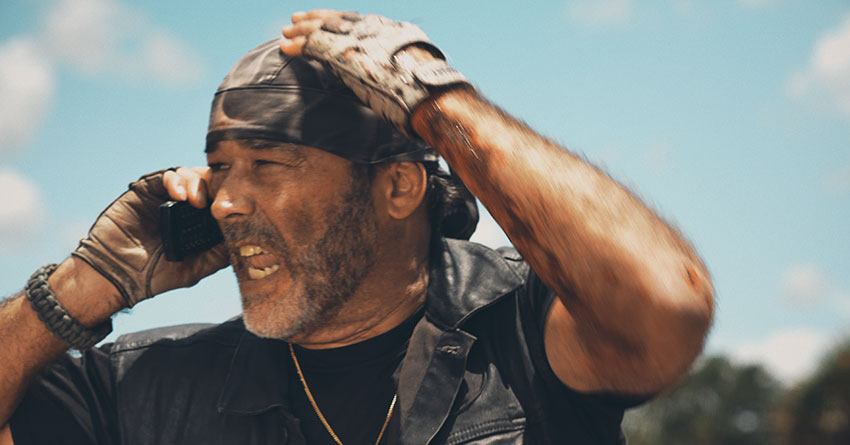 CONTACT
877-605-3456 / info@fandangopictures.com